THE ANN DODGSON FOREST
Following Ann's death, friends and family spontaneously talked of planting trees. Without any deliberate intention the Ann Dodgson Forest came in to being.
The forest is currently distributed as follows:
Chateau Gastineau, St Leon, Bordeaux – a liquidamber (acer) planted at the home of her lifelong friend, Martine Gougam. Martine lives at Chateau Gastineau with her husband Stéphane Zittoun and their daughters Eléonore and Héloïse.
Saffron Walden County High School where Ann spent 22 years of her professional life and touched the lives of succeeding generations of young people and young teachers. Her friends and colleagues created a memorial garden adjacent to the school Farm Club. It is a peaceful, calm place set aside from the hustle and bustle of a busy comprehensive school. 
Brinkley Woodland Cemetery, near Newmarket, Suffolk – a Queen Beech planted anonymously alongside others in this young woodland cemetery where she is buried.
Anglo American Playing Fields, home of Saffron Walden Cricket Club – an oak tree where she watched her children, Joe and Ellie both play cricket on sunny summer days – and some not so sunny. The tree was planted by husband David and son Joe in January 2013.
Schwiening Field , Market Bosworth , Leicestershire– venue for many happy days, particularly at New Year, spent with Ruth and Jurgen, parents of Ann's dear friend Erica. Erica and Ann taught at Saffron Walden County High School. The planting of a flowering cherry was the inspiration of Anna Sambrook, daughter of Erica and Calvin and sister to Ben and Josh.
This 'forest' idea evolved in the days immediately following her death and is a testimony to the esteem in which she was held by those who knew her.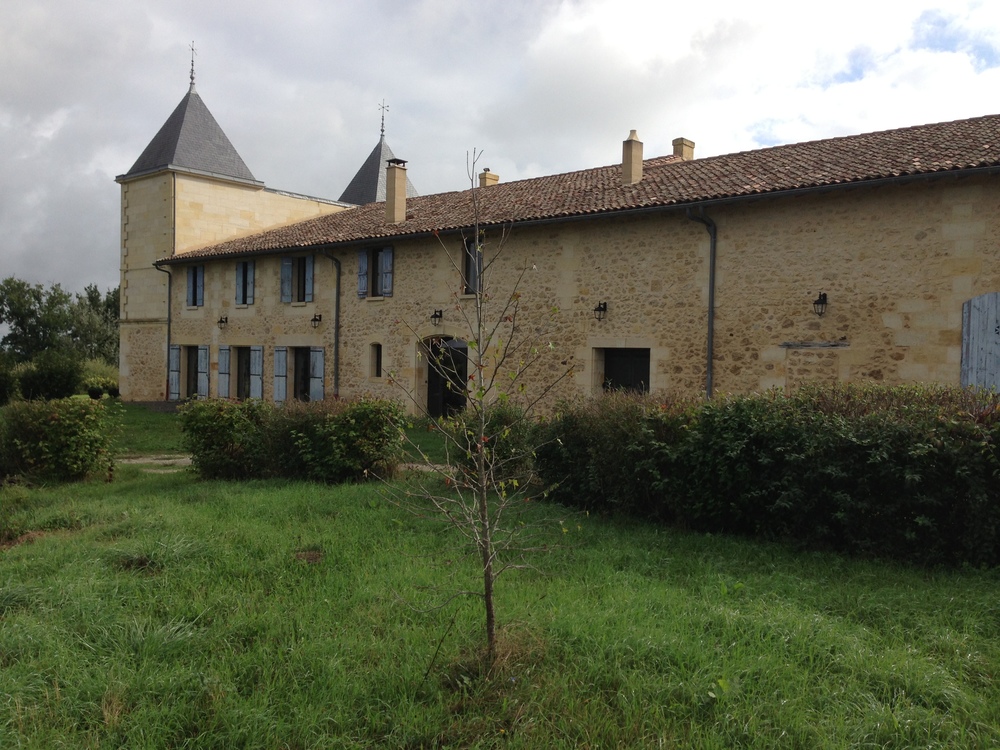 A liquidamber tree planted at Chateau Gastineau, Bordeaux. The home of Ann's lifelong friend, Martine Gougam.